Historical fact: Prague Castle, begun in the 9th century, is listed in the Guinness Book of World Records as the largest castle in the world.
When it comes to making a list of things to do in Prague, Czech Republic, you know it is not going to be complete without a fair amount of mid-evil castles and churches, cool bars and pubs with cheap beer, and awesome gothic looking architecture. Here is a guide to show you just where to find those things and more!
 1. Old Town (Stare Mesto)
Old Towns in any city in Europe are always on the top of my list, because I love them! In this one, many houses, churches and other structures, dating back to the 13th century, make for some awesome photos opportunities, or for just touring some of the world's best old architecture. Notable structures include the Old Town Hall and Astronomical Clock, the Carolinum, the Municipal House and the Estates Theater.
2. Old Town Square (Staromestske namesti)
In the center of historic area of Prague is this lively square is surrounded
by great looking buildings, vibrant cafes, street entertainers and craftspeople. Any time I book a hostel in a city, I try to find one in or near the Old Town. I just loved those areas.
3.Charles Bridge (Karluv Most)
This bridge between Old town and Lesser Town, is filled with musicians, painters, vendors and tourists during the summertime. It's pretty common practice for lovers to put their locks on the bridge as well. It's definitely worth a visit.
4. Prague Castle (Prazsky Hrad)
The most popular sight in the city is this awesome castle, situated on a hill overlooking the Vltava River. It truly reflects the city's Bohemian architecture. Inside the castle walls are three courtyards, nice gardens, vendors, and restaurants. St Vitus Cathedral is also within the castle. The cathedral has 21 chapels and the famous archway, the Golden Portal entrance, containing a mosaic of The last Judgment from 1370.
5. Lobkowicz Palace
Lobkowicz Palace is the oldest and largest art collection in the Czech Republic. There's over 600 years of Czech and European history inside.
6. Church of Bones in Kutna Hora (Kostnice)
Ok, so the church of bones isn't IN Prague, but it's worth the hour drive to Kutna Hora, or 2 hour by bus, to see. in the 13th century, Jindřich, the abbot of Sedlec monastery, sprinkled soil from the Holy Land in Palestine onto the cemetery surrounding the Chapel of All Saints. The correlation with The Holy Land made the cemetery so sought after, that it was soon over crowded, and they started storing the bones inside the chapel. It is estimated that there are remains of around 40,000 people in the church
7. Churches, Cathedrals and Synagogues.
This is med-evil Europe at it's finest, and it would be nearly impossible to miss seeing one of these awesome old buildings when in Prague, but if you want to seek out some of the best, here are a few: St. Vitus Cathedral (Chram Svateho Vita) is the most important and largest church in Prague, and is located at the Prague Castle. Also worth a gander: Church of St. Nicholas (Chram Svateho Mikulase), Spanish Synagogue (Spanelska Synagoga), and Church of the Virgin Mary Before Tyn (Kostel Panny Marie Pred Tynem)
8. Prague Zoo (Zoo Praha)
One of the best attraction for kids in Prague is the newly renovated zoo – now one of the best in Europe with huge open spaces for animals and great  trails for visitors. Kids will love it! You can be face to face with a giraffe, see a polar bear swimming or walk through a monkey habitat.
Newly renovated, this zoo is one of the best in Europe, offering lots of open areas for animals, trails for visitors and chances to see a lot of diversity. Very popular with families with kids. They even let you walk through a cool monkey habitat.
9. KGB musuem
This Unique museum offers a look into the days the USSR ruled the secret service world. There's tons of items related to the activities of the Soviet Secret Service to see, for people interested in this era.  Other cool museums that are worth seeing include: Museum Kampa-Sovovy Mlyny, Czech Museum of Music, Sternberk Palace, Alfrons Mucha Museum,
10. Eating and Drinking
When it comes to the local bar scene here in Prague, you on't have to go far to find something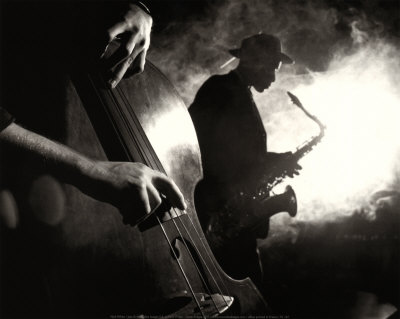 you are looking for. When I asked a few other travelers what places they liked in Prague, they all agreed on two things: There are a ton of cool bars and pubs in Prague, and it was awesome to be able to get a good beer for around 1 euro. Here are some great bars, pubs and clubs to check out when you are in town; Absintherie, Ungelt Blues and Jazz Club, Agartha, Rocky O'Reillys Bar, Lavke Bar and Club, Double Trouble Bar and Club, Dubliner's Irish Bar, O'Che's Bar, and many many more. Try to taste all of the local brews if you can!
So you think you know a lot about the world? Take this Asia Geography quiz and find out!